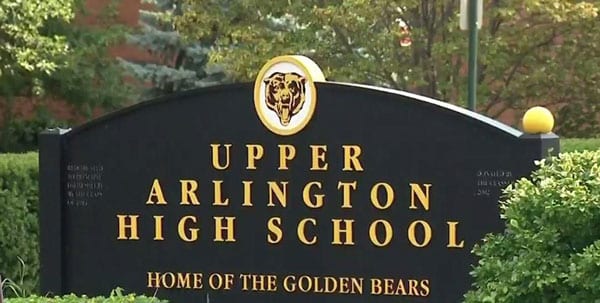 We're Proud to Serve Upper Arlington, OH
Are you looking for Heating, Cooling, or Indoor Air Quality Services in Upper Arlington, OH? Trust the experts at Upper Arlington Heating & Air. We specialize in the repair, maintenance, and installation of furnace, heat pumps, air conditioners, and more. We service all brands and types of HVAC equipment in Upper Arlington, OH. We look forward to providing you with a trusted HVAC solution. Give us a call today!
A city widely considered very rich with culture, history, art, and home to many famous and influential people, Upper Arlington is a suburb on the northwest side of Columbus with a population of about 35,366 people as of last year.
The land area upon which this present-day city sits was first known to be the home of the Adena people, going back as far as history allows, who is legendary for building cone-shaped mounds as elaborate burial sites. 
In 1916, Upper Arlington's development came to a stop when the National Guard came here to use the area for training, calling it Camp Willis after Ohio's governor of the time. When the camp was removed later that year, development continued and on March 20, 1918, Upper Arlington became incorporated as a village with a population of 200.  The original landowner there, James T. Miller became the town's first mayor. 
Upper Arlington encourages a diverse, dynamic arts environment that incorporates a public gallery at its Municipal Services Center, a variety of public art projects, educational programs in the schools, outdoor concerts in the summer, and their Labor Day Arts Festival. Since 1966, the Arts Festival – which is the City of Upper Arlington's trademark event – draws more than 25,000 visitors to Northam Park to examine and purchase fine arts and crafts from more than 200 artist vendors. The festival houses art activities, interactive performances, live music, and much more. In addition to the festival, the city's parks and recreation department has a variety of family-centered community events all year long.
Upper Arlington Heating & Cooling is honored to serve homeowners in Upper Arlington, OH with the most trustworthy HVAC products and services at the most competitive rates in the area. We're the preferred local HVAC contractor of choice in the Franklin County and Central Ohio area for heating and cooling services.
We offer same-day emergency services for heating and cooling equipment, 24 hours a day, 7 days a week, including weekends and holidays! Furthermore, we offer expert installation for those needing a new air conditioning system, heat pump, or furnace in their Upper Arlington, OH home.
We're also excited to offer Upper Arlington residents our year-round Service Maintenance Agreements if you're looking to get the most from your A/C, heating system, furnace, or any other HVAC system with preventative maintenance, which should be done every year to keep your manufacturer's warranty valid.