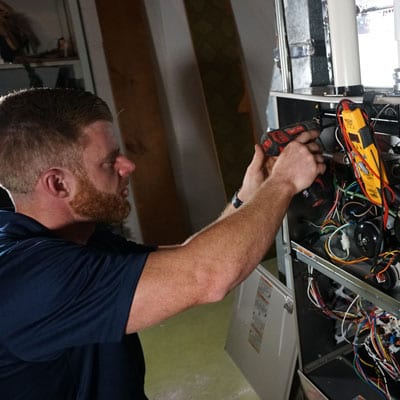 What Qualifies as an Emergency?
When a heating or cooling issue arises, it's hardly ever a pleasant situation. However, not all HVAC problems are created equal. Residential homeowners are often unsure when their problem is bad enough to warrant calling a professional for emergency service. Below, we've listed a few guidelines to help you evaluate your situation when you've discovered a dilemma with your furnace, heat pump, or air conditioner.
A/C or Furnace Failure
When you and your family are shivering cold or sweltering hot in your own home due to a non-function heating or cooling system, don't live in discomfort for another minute! Call us right away for emergency repair and get your home back within the comfort levels you want.
Safety Concerns
It's better to be safe than sorry when it comes to most HVAC related issues. Leaking refrigerant, gas, smoke or sparks are all obvious signs of a problem. Call immediately if you're concerned about the safety of your home. If you're experiencing a gas leak call your local gas company immediately.  
Unusual Sounds
It's normal for a furnace or air conditioning system to make some minor noises. You should often hear the faint hum of the motor or blower fan. However, your equipment shouldn't be making harsh noises or strange sounds. The difference between these normal sounds and the more unhealthy noises is usually fairly obvious. Call for help at the first signs of this.
If you're experiencing these issues us a call right away! (614) 490-7507
Not Sure If You
Need Emergency Services?
Imagine this: It's a muggy summer night. You've just realized your A/C is down. It's the first cold day of the year, and your furnace is non-responsive. You want to call a professional for repair, but it's a late weekend night. At Upper Arlington Heating & Air, we make cases like these our priority. We'll quickly find a solution for you and get you back to comfort. 
Check these few things before giving us a call:
Check to make sure unit has power.
verify your air filter isn't clogged.
check thermostat batteries.
Check for Tripped Circuits or blown fuses.
When It's Not an HVAC Emergency
Although any issue with your HVAC system can be a nuisance, not all issues warrant a call for emergency service. If you're experiencing the following, feel free to give us a call during our normal business hours of 7 am – 9 pm daily. You can also schedule services online! These include:
General Repair when Temperatures are normal
If you've realized you need your furnace or A/C repaired when the temperatures outside are moderate enough to handle.
Air Filter or Duct cleaning
Routine Maintenance and Installations
We're more than happy to tune-up your system or walk you through the process of purchasing new equipment. Check out our financing options.
Schedule a Diagnostic Service Call.
Not sure what's wrong with your heating system? Don't get stuck in the cold. Let our skilled technicians perform a Diagnostic Service Call. We'll run tests and determine what's going on with your system. Learn more about this special offer!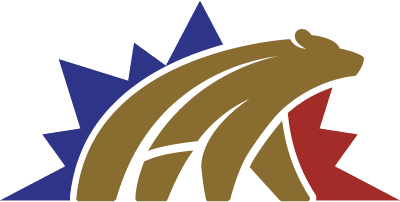 10% off Service Call
Book Now
No matter the type
Our top-notch team of technicians at Upper Arlington Heating & Air can work on all types of equipment, as well as any parts connected or used in conjunction with any HVAC system. This includes electric furnaces and heaters, gas furnaces, heat pumps, air handlers, ductless mini-split, and zoned systems, and all other types of heating system products.
No Matter the brand
We service all brands of equipment and HVAC systems, including leading brands like Carrier, Coleman, Trane, Amana, Frigidaire, Comfortmaker, Bryant, Goodman, Maytag, Lennox, Rheem, Tempstar, and more. No matter what brand of heating system you have in your home, regardless of how old or rare it is, we are the right team to call for help.
Our technicians arrive at your home in one of our fully stocked, state-of-the-art service vehicles, equipped with all the latest in HVAC technology. We come prepared to repair or replace anything that could possibly surface, including pilot lights, ignitors, fuses, breakers, heat exchangers, burners, heat strips, switches, blowers, valves, air filters, control boards, and much more.