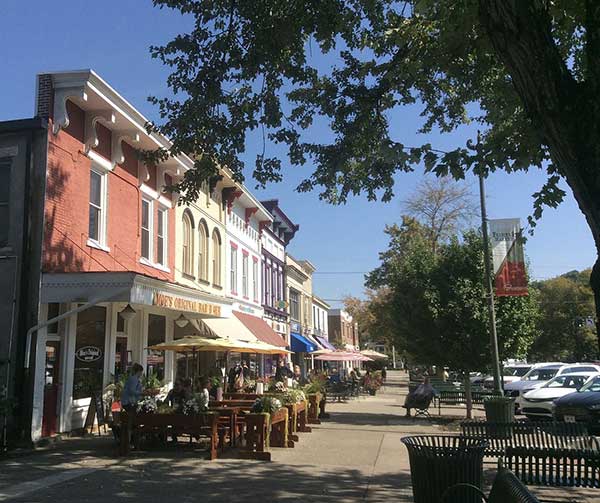 We're Proud to Serve Granville, OH
If you're looking for Heating, Cooling, or Indoor Air Quality Services in Granville, OH, trust the experts at Upper Arlington Heating & Air. We specialize in the repair, maintenance, and installation of furnace, heat pumps, air conditioners, and more. We service all brands and types of HVAC equipment in Granville, OH. We look forward to providing you with a trusted HVAC solution. Give us a call today!
Located in Licking County, Ohio, the historic town of Granville's population is an estimated 5,646 people. The Village of Granville is in a rural region with rolling hills in central Ohio; the village is about 35 miles east of Columbus, and seven miles west of Licking County's seat, which is the City of Newark.
On top of being the home of Denison University, Granville is rich with history both recent and ancient. Granville is the home to several historic buildings, including numerous Greek Revival structures, historic landmarks, and the prehistoric Alligator Effigy Mound, which was constructed around a thousand years ago by the indigenous people of the Fort Ancient culture, hundreds of years before Europeans came to North America. Many historians suspect the mound might be an effigy of the Native American mythological underwater panther. In addition to the historic mound, which is listed on the National Register of Historic Places, the area is rich in sites left by the indigenous cultures of the region. A few miles from the revered Alligator Effigy Mound one can visit the awe-inspiring Newark Earthworks, which is linked to the even earlier Hopewell Indian culture of up to more than 2,000 years ago.
Europeans did not settle Granville until around 1805 when it's first large group of such settlers came from Granville, Mass., which is how the town got its name, in remembrance of those settlers' former home.
In 1797, the land was first surveyed by the U.S. and established by government officials to be awarded in grants to veterans who fought in the Revolutionary War.
Upper Arlington Heating & Cooling is happy to serve the residents of Granville, OH with the best local HVAC products and services at the most competitive rates in the area. We're the preferred local HVAC contractor of choice in the Franklin County and Central Ohio area for heating and cooling services.
We offer same-day emergency services for cooling and heating equipment, 24 hours a day, 7 days a week, including weekends and holidays! Furthermore, we offer professional installation for those needing a new air conditioning system, heat pump, or furnace in Granville.
We're also excited to offer Granville residents our year-round Service Maintenance Agreements if you're looking to get the most from your air conditioning system, heating system, furnace, or any other HVAC system with preventative maintenance, which should be done every year to keep your manufacturer's warranties in good standing.