What is Indoor Air Quality?
Health officials define Indoor Air Quality as the quality of air inside a home or building, particularly as it relates to the comfort, health, and well-being of the people inside. 
By cutting down on or eliminating indoor pollutants that are airborne, you can reduce the risk of health problems significantly. The concern with a lot of indoor air pollution is that many of the health implications aren't always obvious right after exposure. Sometimes, it can take years before serious health issues are noticeable. As such, residents need to ask themselves: What kinds of hidden toxins are floating around in the air I breathe in my home?
How Important is Indoor Air Quality?
Promoting clean and healthy breathing conditions in your home is essential for ideal health and overall wellness for that inside. 
Americans spend most of their time — an estimated 90 percent of it —indoors, whether it be at home, in an office, or a restaurant, work building, factory, or warehouse. In many of these kinds of places, experts are finding smoke, aerosol, toxic gases, chemicals, and other pollutants that cause allergies, headaches, fatigue, and breathing problems, in addition to irritation of the eyes, throat, nose, and skin. The more severe indoor pollutants can cause heart disease, cancer, respiratory problems, and other grave long-term health conditions. 
Whole-House Air Cleaner Installation
A Whole-House Media Air Cleaner traps and filters airborne particles and contaminants passing through the duct system insuring cleaner air and is up to 85% more efficient at removing airborne particles than a standard 1-inch furnace filter. Get the benefits of a whole-house solution for improving the air in your home! Learn more about this deal and schedule today!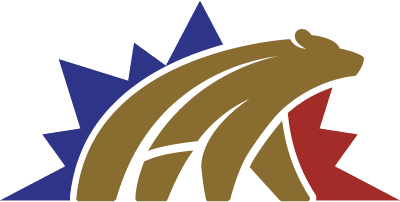 $399 Whole-House Air Cleaner + Installation
SAVE $100 | Regularly $499
What is a Media Air Cleaner?
Media Air Cleaners
Media air cleaners improve your home's indoor air quality by trapping particulates. Essentially, a media air cleaner is a filter. The media or filter traps tiny invisible air pollutant particles. These pollutants include dander, pollen, mold, and dust. Media air cleaners are installed on a return duct line and trap particulates from invading your home.
How Do They Work?
A media air cleaner is a metal cabinet housing a media air filter. It is placed in the return air duct of the forced air system prior to the furnace and air handler. As air passes through the HVAC system, the media air cleaner or media air filters trap airborne particles within the filter media so they do not enter the home.
Media Filters vs. Standard Air Filters
Most houses with forced-air furnaces have a standard furnace filter. A standard air filter is constructed from loosely woven spun-glass fibers and it is designed to keep the ductwork clean. They do not directly improve indoor air quality. A media filter is designed to improve indoor air quality. A media filter is made of a deeply pleated, paper-like material that removes dust, pollen, pet dander, and other particles.
Because media filters are pleated and compressed, there is a lot—up to 75 square feet—of media if you stretched it out. This increased area give the air filters the ability to trap particulates and have a long life, which can exceed two years, depending on the environment.
What is a MERV Rating?
Media filters are given a MERV rating. What Does MERV stand for? MERV stands for Minimum Efficiency Reporting Value, it is a measurement scale designed to report the effectiveness of air filters. MERV value is rated from 1 to 16. The higher the MERV rating or values means the greater percentage of particles captured on each airflow pass.
Indoor Air Quality Services in Upper Arlington, OH
4 Benefits of Media Air Filters
Media filters offer the filtration performance you want without the downsides. Essentially, you get high-MERV filtration with zero negative consequences for static pressure and airflow. If that sounds like what you're looking for, the media filter is your answer.
Removes Pollutants
When installed into your home's heating and cooling system, a media air filter permanently traps indoor allergens that can cause respiratory problems.
Control Dust Buildup
Using a media air filter, homeowners will have less dust build-up around the home, making their home look and feel cleaner.
Protects Heating & Cooling Equipment
Media filters maximize the lifespan of home heating and cooling equipment by keeping their system's indoor coil clean. The air cleaners are thicker than regular filters, providing a larger surface area to capture far more dirt than most filters.
Reduces Need for Maintenance
Replacing your indoor air filters with a high-performance accordion media air filter at a minimum of once a year. Experts suggest checking media filters every six months for possible changes, then depending on several factors contributing to your home's dust accumulation your filters could only need to be replaced a minimum of once a year.
Do You Have Poor Indoor Air Quality?
You can determine the quality of air in a residence by taking a close look at the health status of the people living there and breathing the air daily. 
If you or anyone else living in the home has been experiencing the following symptoms of poor indoor air quality, we suggest placing one of the products above in your home. We can help by testing the air quality for levels of pollution in the home. We are always a quick and easy phone call away! (614) 490-7507
You may have poor air quality if you experience:
Dryness and irritation of the eyes, nose, throat, & skin
Dizziness, Nausea, Fatigue, Shortness of Breath
Watery Eyes, Frequent Sneezing

Our Installations are Quick and Easy.
At Upper Arlington Heating & Air, we make the installation process a breeze for our customers. First, we'll dispose of your old HVAC equipment in an environmentally friendly manner. Then, we'll begin installation according to which package you've chosen. We'll reconnect the ductwork, calibrate the new system controls, and perform tests on the new system to ensure everything is 100% working order. We'll be sure to clean up after ourselves and be on our way — leaving you and your family more satisfied than when we arrived!
Upper Arlington Heating & Air
Choose Upper Arlington Heating & Air for your HVAC needs in Upper Arlington, OH. We strive to make every customer interaction one to remember, and satisfaction is guaranteed each and every time. No matter the issue you're facing, we pledge to find a solution.

24/7 Emergency Availability
Weekends, late nights, and even holidays — we're available around the clock for HVAC emergencies.

Certified Technicians
Our technicians are NATE-Certified, friendly, and highly-skilled, with years of industry experience.

100% Satisfaction Guarantee
Our job's not finished until you are 100% satisfied with our services.
HVAC Financing Has Never Been Easier.
If you're looking for some financial assistance in upgrading your home's HVAC system, or if you need help covering the cost of repairs, we encourage you to consider our financing options.  We also offer special online offers on our HVAC services in Upper Arlington, OH.
Our technicians arrive at your home in one of our fully stocked, state-of-the-art service vehicles, equipped with all the latest in HVAC technology. We come prepared to repair or replace anything that could possibly surface, including pilot lights, ignitors, fuses, breakers, heat exchangers, burners, heat strips, switches, blowers, valves, air filters, control boards, and much more.