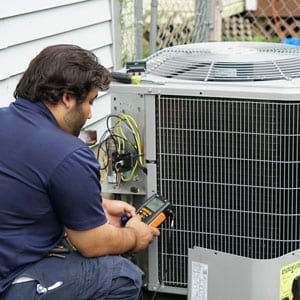 Air Conditioner Repair Services in Upper Arlington, OH
If your air conditioner isn't cooling your home like it used to, or perhaps your air conditioner is making unusual sounds and emitting unpleasant smells, it is essential you find a reputable professional before things go from bad to being worse. 
When your A/C unit begins to show warning signs, trust the experts at Upper Arlington Heating & Air to get that crisp, cool air back in your home. We offer emergency cooling repairs,making sure we're here when you need us. Our expert technicians are prompt and friendly. No matter the issue you're facing, we pledge to find a solution for you. 
Save 10% on a Service Call Today!
Not sure what's wrong with your cooling system? Don't sweat it — let our skilled technicians perform a Service Call. We'll run tests and determine what's going on with your system. Learn more about this special offer!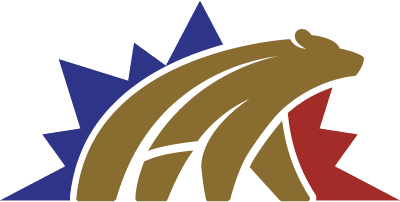 10% off Service Call
Book Now
3 Signs of Air Conditioner Problems
There are a number of reasons you might need to repair your air conditioner. However, some symptoms are easier to spot than others. Here are a few of the most common:
Refrigerant Leaks
If your air conditioner is low on refrigerant, this could be a sign that your AC has a leak, and it's best to get it repaired as soon as possible. When you call us for repair, we'll charge your AC system with more refrigerant. For your air conditioner to perform to its full potential, the refrigerant charge should perfectly match the specifications of the manufacturer.
Outdoor Fan Problems
The outdoor fan of your AC plays a significant role in sending heat from inside your home to the outside. If your air conditioner's outdoor fan is not working correctly or not working at all, it's preventing the appropriate heat transfer. If the heat cannot transfer, your air conditioner runs the risk of overheating.
Frozen Unit
Many things can the unit to freeze: frozen coils, low refrigerant, poor airflow. Dirty filters can affect your air conditioners' airflow so you should clean or replace these. If the blower fan is not working correctly, the cold air will remain inside of the AC unit and freeze components such as the coil.
Should I Repair or Replace My Air Conditioner?
It's a common question we get from homeowners, new and old: "Should I repair or replace my AC?" There are many factors to consider when making this decision. Here are a few reasons to lean toward repairing your air conditioner over replacing it.
Age of Unit – The average lifespan of an A/C unit is 10-15 years. If your unit is less than 10 years old, we recommend a repair. We also highly recommend keeping up with routine maintenance to keep the warranty in good standing, some repairs may be covered under certain manufacturer warranties.
History of Repairs – Consider the amount you've spent on repairs since owning the unit. If the cost of repair is less than 50% of the cost of replacement, we recommend repairing your system. But keep in mind other factors like age, efficiency, etc.
Rise in Energy Bills – If your cooling costs are going up without any clear reason, your air conditioner may not be operating at its fullest potential anymore, thus making it time for a replacement.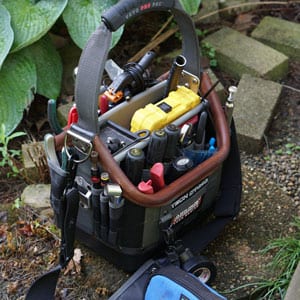 Are You Experiencing a Cooling Emergency?
Imagine this: It's a muggy summer night. You've just realized your A/C is down. You want to call a professional for repair, but it's a late weekend after business hours. At Upper Arlington Heating & Air, we make cases like these our priority. We'll quickly find a solution for you and get you back to comfort. We advise you to call us right away if you're experiencing an HVAC emergency, no matter the time of day! (614) 490-7507
Check these few things before giving us a call:
Check to make sure unit has power.
verify your air filter isn't clogged.
Check for Blown Fuses or Tripped Circuits.
check thermostat batteries.
No matter the type
Our certified HVAC technicians at Upper Arlington Heating & Air are trusted in repairing any and all types of residential air conditioning systems, including split systems, central AC units, heat pumps, and air handlers. We repair or replace AC blowers, capacitors, compressors, breakers, coolant lines, condensers, condensation pumps, fans, control boards, evaporator coils, Freon, gas, refrigerant, relays, r22, 410A, thermostats, switches, and everything else out there related to a home cooling system.
No Matter the brand
We service all brands of cooling equipment and HVAC systems, including leading brands like Carrier, Coleman, Trane, Amana, Frigidaire, Comfortmaker, Bryant, Goodman, Maytag, Lennox, Rheem, Tempstar, and more. No matter what brand of cooling system you have in your home, regardless of how old or rare it is, we are the right team to call for help.
Upper Arlington Heating & Air
Choose Upper Arlington Heating & Air for your HVAC needs in Upper Arlington, OH. We strive to make every customer interaction one to remember, and satisfaction is guaranteed each and every time. No matter the issue you're facing, we pledge to find a solution.

24/7 Emergency Availability
Weekends, late nights, and even holidays — we're available around the clock for HVAC emergencies.

Certified Technicians
Our technicians are NATE-Certified, friendly, and highly-skilled, with years of industry experience.

100% Satisfaction Guarantee
Our job's not finished until you are 100% satisfied with our services.
HVAC Financing Has Never Been Easier.
If you're looking for some financial assistance in upgrading your home's HVAC system, or if you need help covering the cost of repairs, we encourage you to consider our financing options. We also offer special online offers on our HVAC services in Upper Arlington, OH.
Our technicians arrive at your home in one of our fully stocked, state-of-the-art service vehicles, equipped with all the latest in HVAC technology. We come prepared to repair or replace anything that could possibly surface, including pilot lights, ignitors, fuses, breakers, heat exchangers, burners, heat strips, switches, blowers, valves, air filters, control boards, and much more.