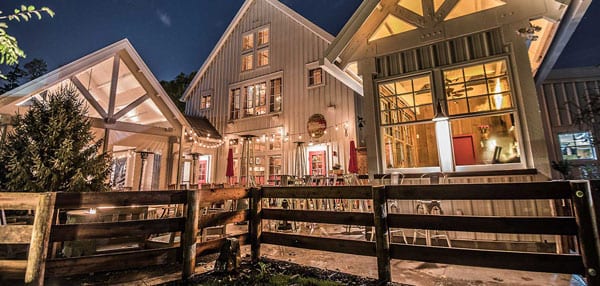 We're Proud to Serve New Albany, OH
Looking for Heating, Cooling, or Indoor Air Quality Services in New Albany, OH? Trust the experts at Upper Arlington Heating & Air. We specialize in the repair, maintenance, and installation of furnace, heat pumps, air conditioners, and more. We service all brands and types of HVAC equipment in New Albany, OH. We look forward to providing you with a trusted HVAC solution. Give us a call today!
New Albany is a Franklin County city with a small portion of itself extending into the adjacent Licking County. It is located 15 miles northeast of Columbus. In 2019, New Albany had a population of about 10,933 people. First settled in 1837, New Albany has become a growing suburb in the Columbus area, with a unique economy.
Established in the center of Plain Township, the land that would soon become New Albany was split into lots of 50 by 100 feet, and sold to new settlers. A common belief held about the town's name "New Albany" is that many of the original settlers migrated there from Albany, New York. Having said that, during New Albany's early years, the community was called "Hope."
With an early population of 50 people, in 1856, New Albany was incorporated and its first mayor, Mayor S. Ogden was elected. In 1881, the Wilkins Lumber Mill, later named the New Albany Mill, opened. Then, in 1922, Mrs. Edward Babbitt was elected as the first female mayor of New Albany.
As late as 1980, the census listed only had 414 residents living in the village. However, rapid growth in the area took place in the 1990s, in part because of the expansion of the Les Wexner clothing empire and the major construction of his mansion, which is the second-largest mansion in central Ohio, second only to the Longaberger mansion. It is located off Kitzmiller Road in the village. Around this same time, State Route 161 and access to 161 from I-270 were redeveloped providing freeway access in and out of the town.
New Albany is located at the headwaters of the Rocky Fork, a tributary of the Big Walnut Creek. Sugar Run and Rose Run, both tributaries of the Rocky Fork, flow from the northeast to the southwest through New Albany. Blacklick Creek runs through the eastern side of the city.
Upper Arlington Heating & Cooling is proud to serve homeowners in New Albany, OH with the most trustworthy HVAC products and services at the most competitive rates in the area. We're the preferred local HVAC contractor of choice in the Franklin County and Central Ohio area for heating and cooling services.
We offer same-day emergency services for heating and cooling equipment, 24 hours a day, 7 days a week, including weekends and holidays! Furthermore, we offer expert installation for those needing a new air conditioning system, heat pump, or furnace in their New Albany, OH home.
We're also excited to offer New Albany residents our year-round Service Maintenance Agreements if you're looking to get the most from your A/C, heating system, furnace, or any other HVAC system with preventative maintenance, which should be done every year to keep your manufacturer's warranty valid.