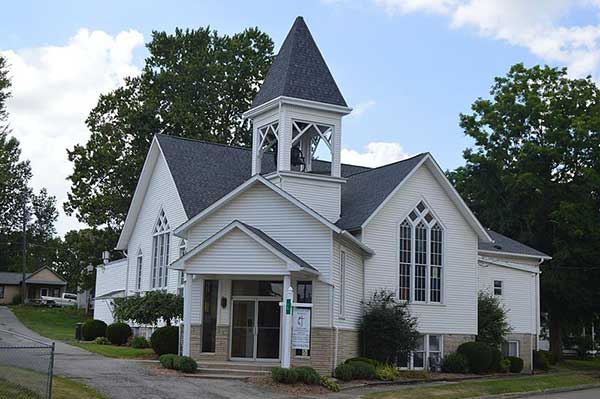 We're Proud to Serve Croton, OH
If you're looking for Heating, Cooling, or Indoor Air Quality Services in Croton, OH, trust the experts at Upper Arlington Heating & Air. We specialize in the repair, maintenance, and installation of furnace, heat pumps, air conditioners, and more. We service all brands and types of HVAC equipment in Croton, OH. We look forward to providing you with a trusted HVAC solution. Give us a call today!
The town of Hartford (also called Croton according to its post office) is a village in Licking County with a population of 397 at the time of the 2010 census.
Originally, Hartford was laid out in 1824 and was named after the city Hartford, in Connecticut, which was the native town of many of the town's early inhabitants.
The U.S. Census Bureau reports the village has a total area of approximately 0.55 square miles of land. Although the village was named Hartford, its post office carries the name Croton.
At the time of the census of 2010, roughly 397 people lived in Hartford, with approximately 151 households, and an estimated 106 families residing there in the village. The population density was reported to be 721.8 inhabitants per square mile, with 161 housing units at an average density of 292.7 per square mile.
Upper Arlington Heating & Cooling is happy to serve the residents of Croton with the best local HVAC products and services at the most competitive rates in the area. We're the preferred local HVAC contractor of choice in the Franklin County and Central Ohio area for heating and cooling services.
We offer same-day emergency services for cooling and heating equipment, 24 hours a day, 7 days a week, including weekends and holidays! Furthermore, we offer professional installation for those needing a new air conditioning system, heat pump, or furnace in Croton
We're also excited to offer Croton residents our year-round Whole Home Protect Plans if you're looking to get the most from your air conditioning system, heating system, furnace, or any other HVAC system with preventative maintenance, which should be done every year to keep your manufacturer's warranties in good standing.