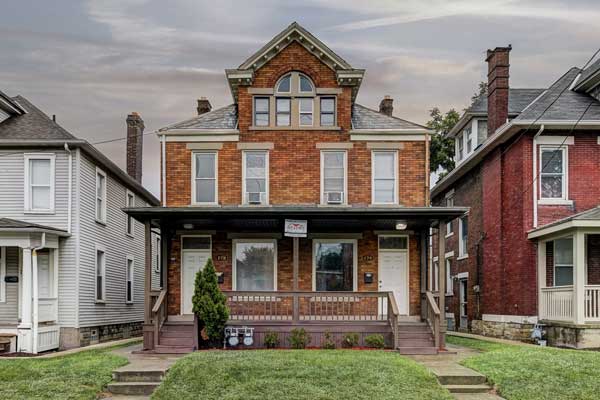 We're Proud to Serve Groveport, OH
If you're looking for Heating, Cooling, or Indoor Air Quality Services in Groveport, OH, trust the experts at Upper Arlington Heating & Air. We specialize in the repair, maintenance, and installation of furnace, heat pumps, air conditioners, and more. We service all brands and types of HVAC equipment in Groveport, OH. We look forward to providing you with a trusted HVAC solution. Give us a call today!
The City of Groveport has a population of 5,363 people. Another suburb of the City of Columbus, Groveport has a total area of a little less than nine square miles; it was the home of the historic horse expert, John Solomon Rarey, who earned acclaim during the 19th-century when he developed the well-known "Rarey Technique" for rehabbing horses.
In 1846, Groveport had its roots as a single entity, when then rivaling towns Wert's Grove and Rareysport ended up merging together. Since 1847, a post office with the name Groveport has been in operation. The city houses the historic Groveport Log House, which was constructed in 1815. In 1974, it was moved to its current location near the Groveport Cemetery.
Because of the city's proximity to the Air National Guard Base and Rickenbacker International Airport, several large corporations have made their headquarters or a significant part of their operations in Groveport, stimulating the local economy. Among these many major companies, there is Amazon.com, Eddie Bauer, Gap, Spiegel Brands, FedEx, American Electric Power, and VistaPrint.
Among the many things to do in Groveport, residents and visitors enjoy the Alum Creek bike trail, Three Creeks Metro Park, Motts Military Museum, Groveport Aquatics Center, and Walnut Woods Metro Park.
Upper Arlington Heating & Cooling is happy to serve the residents of Groveport, OH with the best local HVAC products and services at the most competitive rates in the area. We're the preferred local HVAC contractor of choice in the Franklin County and Central Ohio area for heating and cooling services.
We offer same-day emergency services for cooling and heating equipment, 24 hours a day, 7 days a week, including weekends and holidays! Furthermore, we offer professional installation for those needing a new air conditioning system, heat pump, or furnace in Groveport.
We're also excited to offer Groveport residents our year-round Whole Home Protect Plans if you're looking to get the most from your air conditioning system, heating system, furnace, or any other HVAC system with preventative maintenance, which should be done every year to keep your manufacturer's warranties in good standing.