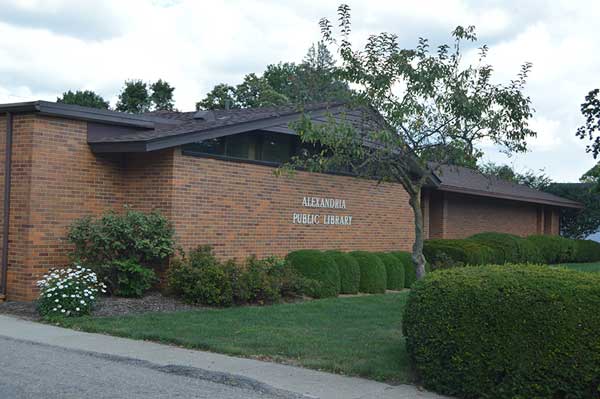 We're Proud to Serve Alexandria, OH
If you're looking for Heating, Cooling, or Indoor Air Quality services in Alexandria, OH, trust the experts at Upper Arlington Heating & Air. We specialize in the repair, maintenance, and installation of furnace, heat pumps, air conditioners, and more. We service all brands and types of HVAC equipment in Alexandria, OH. We look forward to providing you with a trusted HVAC solution. Give us a call today!
Located in Licking County, the central Ohio Village of Alexandria has a population of about 542 people. Alexandria was laid out in 1830. In May of 2018, village residents decided against becoming a part of St. Albans Township by a vote of 92 percent against. The father of dentistry, Mr. Willoughby Miller, is from Alexandria. This village also has a rich history to include the sheltering of many escaped slaves, who were on their way to freedom in the Underground Railroad.
Located in the village, the residents of Alexandria are served by the Alexandria Public Library. The Lobdell Reserve, Fireman's Park, the Fritz Drumm Field of Dreams, and Parker Community Park are all located in or very near the village. 
Visitors should check out the Alexandria Museum, which is a small house located right in the center of the Village of Alexandria.  Their museum is entirely volunteer operated by the Villages Board of Museum Trustees.  Currently, they have a collection of woodcarvings by a Muskingham man, which was donated by a family member who lives in Alexandria.  Amongst other things, some items dating back to the late 1800s, as well as a large prehistoric collection of stone tools.
Upper Arlington Heating & Cooling is happy to serve the residents of Alexandria with the best local HVAC products and services at the most competitive rates in the area. We're the preferred local HVAC contractor of choice in the Franklin County and Central Ohio area for heating and cooling services.
We offer same-day emergency services for cooling and heating equipment, 24 hours a day, 7 days a week, including weekends and holidays! Furthermore, we offer professional installation for those needing a new air conditioning system, heat pump, or furnace in Alexandria.
We're also excited to offer Alexandria residents our year-round Service Maintenance Agreements if you're looking to get the most from your air conditioning system, heating system, furnace, or any other HVAC system with preventative maintenance, which should be done every year to keep your manufacturer's warranties in good standing.