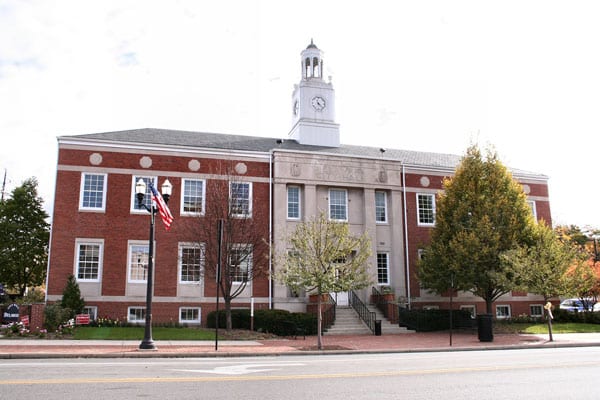 We're Proud to Serve Delaware, OH
If you're looking for Heating, Cooling, or Indoor Air Quality Services in Delaware, OH, trust the experts at Upper Arlington Heating & Air. We specialize in the repair, maintenance, and installation of furnace, heat pumps, air conditioners, and more. We service all brands and types of HVAC equipment in Delaware, OH. We look forward to providing you with a trusted HVAC solution. Give us a call today!
The City of Delaware, settled in 1808 and incorporated in 1816, is the county seat of Delaware County. Located near the center of the State of Ohio, Delaware is roughly 30 miles north of Columbus and is a part of the larger Columbus Metropolitan Area. With a population of 34,753, the city and county of Delaware were named after the Delaware Indians tribe.
The first known settler in Delaware was Joseph Barber, who was reported to have come here in 1807. Not long after that, additional settlers came into the area, and the most well-known among them was Moses Byxbe, Solomon Smith, William Little, Elder Jacob Drake, and Thomas Butler.
Initially, the town's founders planned on putting the town on the east bank of the river. However, they moved it to the west bank after the first plan was submitted. It is said that even though Delaware was a small community when they moved the capital of Ohio from Chillicothe, both Delaware and Columbus were considered for the new location for their central position in the state.
Historians say Delaware lost in the vote for the relocation by a single vote to Columbus. After the War of 1812, however, settlers started swarming to Delaware in greater numbers. The parents of Rutherford B. Hayes, the 19th President of the United States, were among them and while their home no longer stands today, a historical marker recognizes the location as the former home of the historic former U.S. president. 
Upper Arlington Heating & Cooling is happy to serve the residents of Delaware with the best local HVAC products and services at the most competitive rates in the area. We're the preferred local HVAC contractor of choice in the Franklin County and Central Ohio area for heating and cooling services.
We offer same-day emergency services for cooling and heating equipment, 24 hours a day, 7 days a week, including weekends and holidays! Furthermore, we offer professional installation for those needing a new air conditioning system, heat pump, or furnace in Delaware
We're also excited to offer Delaware residents our year-round Whole Home Protect Plans if you're looking to get the most from your air conditioning system, heating system, furnace, or any other HVAC system with preventative maintenance, which should be done every year to keep your manufacturer's warranties in good standing.