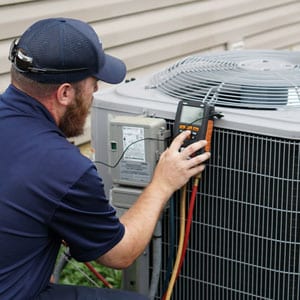 Air Conditioner Installation & Replacement Services in Upper Arlington, OH
Upgrade Your Cooling System.
Are you thinking about replacing your air conditioning system, or having a new cooling system installed? With so much information out there online these days, it's easy for a homeowner to become overwhelmed. Our technicians have installed hundreds of units in the Greater Columbus Area. We have the knowledge and skill that you're looking for in an HVAC professional. 
If you're ready for a brand new air conditioner installation, Upper Arlington Heating & Air is the team to call — we're always just a phone call away. We only install top-of-the-line, high-efficiency products from top-rated manufacturers. No matter the issue you're facing, we pledge to find a solution for you.
Get a Free Quote on a New Air Conditioner
Not sure what's wrong with your cooling system? Don't get stuck in the heat. Let our skilled technicians perform a free intant online estimate. We'll run tests and determine what's going on with your system.
4 Types of Air Conditioners
Split Systems
The term "split" is used because it has components both inside and out. The inside portion is known as the air handler. Air handlers hold the evaporator coil and blower. The outside portion is what people generally consider to be the A/C "unit" itself. The outside portion is a metal case in which the condenser coil and compressor are located. The refrigerant lines are connected to the air handler.
Ductless Mini-Split
Ductless mini-split systems utilize an outdoor AC unit or heat pump, which is connected to the air handling units in the different parts of the home. Because the cooled air is delivered to each room or each area separately from the other air handlers, it allows for more efficient energy usage and superior temperature control, which can be cost-saving.
Heat Pumps
Heat pumps are another kind of split system. Unlike an A/C or furnace, heat pumps work year-round, providing the homeowner with heat during the winter and cooled air in the summer. Like the split system, heat pumps have an air handler inside, and the actual heat pump case sitting outside. This exterior case very much resembles a central A/C unit.
Packaged Air Conditioners
A packaged air conditioner combines a heat pump with an electric air conditioner. These usually sit on top of the roof or just outside the home or commercial building. They are popular selections for commercial applications because of their small footprint and installation flexibility.
Should I Repair or Replace My Air Conditioner?
It's a common question we get from homeowners, new and old: "Should I repair or replace my air conditioner?" There are many factors to consider when making this decision. Here are a few reasons to lean toward replacing your air conditioner over repairing it. We'd be happy to help you choose the perfect system to install in your home!
History of Repairs – Consider the amount you've spent on repairs since owning the unit. If the cost of repair is more than 50% of the cost of replacement, we recommend replacing your system. But keep in mind other factors like age, efficiency, etc.
Age of Unit – The average lifespan of an air conditioner is 10-15 years. If your A/C is over 10 years old and causing issues, it's time to shop for a new unit.
Planning to Move – If you're planning to move out of your home in the next 1-2 years, you could benefit two-fold from a new unit installation: soak up the use of a brand new unit for 1-2 years, while possibly boosting your home's value for when it's time to sell.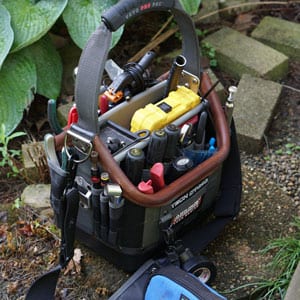 When Should I Replace My A/C?
So you've decided that it's time to purchase a new air conditioner for your Upper Arlington home. Just like preventative maintenance, the best time to have this service done is before the start of the season. Most HVAC contractors consider winter and summer to be their busiest months, so we recommend sneaking this in during the "off-season" of spring and fall. 
Generally speaking, you should replace your A/C when:
Your current unit is over 10 years old.
Your current unit is non-functioning.
Your Energy Bills are rising.

Our Installations are Quick and Easy.
At Upper Arlington Heating & Air, we make the installation process a breeze for our customers. First, we'll dispose of your old HVAC equipment in an environmentally friendly manner. Then, we'll begin installation according to which package you've chosen. We'll reconnect the ductwork, calibrate the new system controls, and perform tests on the new system to ensure everything is 100% working order. We'll be sure to clean up after ourselves and be on our way — leaving you and your family more satisfied than when we arrived!
Upper Arlington Heating & Air
Choose Upper Arlington Heating & Air for your HVAC needs in Upper Arlington, OH. We strive to make every customer interaction one to remember, and satisfaction is guaranteed each and every time. No matter the issue you're facing, we pledge to find a solution.

24/7 Emergency Availability
Weekends, late nights, and even holidays — we're available around the clock for HVAC emergencies.

Certified Technicians
Our technicians are NATE-Certified, friendly, and highly-skilled, with years of industry experience.

100% Satisfaction Guarantee
Our job's not finished until you are 100% satisfied with our services.
HVAC Financing Has Never Been Easier.
If you're looking for some financial assistance in upgrading your home's HVAC system, or if you need help covering the cost of repairs, we encourage you to consider our financing options.  We also offer special online offers on our HVAC services in Upper Arlington, OH.
Our technicians arrive at your home in one of our fully stocked, state-of-the-art service vehicles, equipped with all the latest in HVAC technology. We come prepared to repair or replace anything that could possibly surface, including pilot lights, ignitors, fuses, breakers, heat exchangers, burners, heat strips, switches, blowers, valves, air filters, control boards, and much more.