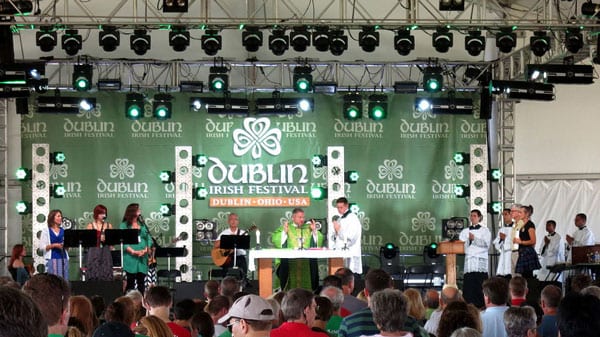 We're Proud to Serve Dublin, OH
If you're looking for Heating, Cooling, or Indoor Air Quality Services in Dublin, OH, trust the experts at Upper Arlington Heating & Air. We specialize in the repair, maintenance, and installation of furnace, heat pumps, air conditioners, and more. We service all brands and types of HVAC equipment in Dublin, OH. We look forward to providing you with a trusted HVAC solution. Give us a call today!
The City of Dublin sits in the midst of Delaware, Franklin, and Union counties and has a population of around 41,750 people.
While its earliest settlements are recorded as going back to the year 1802, the village that later became Dublin did not begin to take shape until the arrival of the Sells family from Huntingdon, Pa. Historic accounts indicate the two Sells brothers bought 400 acres of land on the west bank of the Scioto River as a gift for their third brother, John Sells. In 1808, that brother brought his family to the area to settle it, and in 1810 he began surveying lots for the new village with his partner, a man named John Shields. Historians assert that Shields, who was Irish, is responsible for naming the town; he named it in honor of his birthplace in Ireland.
By 1833, Dublin had several mills in operation and a single store. And, strangely enough, all the way up until 1970, Dublin was said to have been a small town with only about 681 residents. However, the construction of an outer belt surrounding the City of Columbus (i.e. Interstate 270), caused the population to explode in what relatively speaking seemed like overnight. This rapid growth was spearheaded by the acquisition of several major corporate headquarters that came to the area, in addition to the growth of the well-known Muirfield Village Golf Club. Dublin was officially declared a city in the year 1987 when it reached a population of 5,000 residents.
Upper Arlington Heating & Cooling is happy to serve the residents of Dublin with the best local HVAC products and services at the most competitive rates in the area. We're the preferred local HVAC contractor of choice in the Franklin County and Central Ohio area for heating and cooling services.
We offer same-day emergency services for cooling and heating equipment, 24 hours a day, 7 days a week, including weekends and holidays! Furthermore, we offer professional installation for those needing a new air conditioning system, heat pump, or furnace in Dublin.
We're also excited to offer Dublin residents our year-round Service Maintenance Agreements if you're looking to get the most from your air conditioning system, heating system, furnace, or any other HVAC system with preventative maintenance, which should be done every year to keep your manufacturer's warranties in good standing.