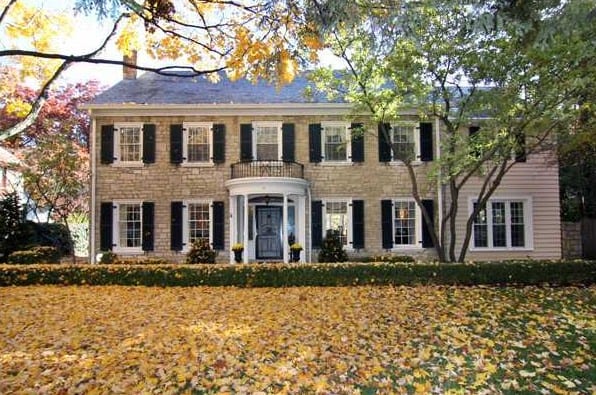 We're Proud to Serve Bexley, OH
If you're looking for Heating, Cooling, or Indoor Air Quality services in Bexley, OH, trust the experts at Upper Arlington Heating & Air. We specialize in the repair, maintenance, and installation of furnace, heat pumps, air conditioners, and more. We service all brands and types of HVAC equipment in Bexley, OH. We look forward to providing you with a trusted HVAC solution. Give us a call today!
Founded as a village 112 years ago, the City of Bexley is a sublime historic, tree-lined suburb on the east side of Columbus, located along the banks of Alum Creek; the city is also near Driving Park and Wolfe Park, not far east from the famous Franklin Park Conservatory. The population in 2010 was 13,057.
Bexley is perhaps most widely known for its large historic houses and estates, located primarily in Bullitt Park. Bexley has the Ohio Governor's Mansion, which is in the northern section of Bexley.
Bexley is a suburban city in Franklin County, Ohio. Along with municipalities Whitehall, Minerva Park, Upper Arlington, Worthington, and Valleyview, Bexley is considered an enclave of Columbus. Bexley is the home to Capital University.
Bexley is split horizontally by Main Street, which serves as a reminder of the city's roots as a fusion between the eminent Bullitt Park community to the north, and the Lutheran college community of Pleasant Ridge, which was south of Main Street.
There are a host of fun things to do in Bexley, including great food at local restaurants and local shopping of all kinds. The city is very rich in arts and entertainment and serves as a host to tons of local events throughout the year. 
Upper Arlington Heating & Cooling is happy to serve the residents of Bexley with the best local HVAC products and services at the most competitive rates in the area. We're the preferred local HVAC contractor of choice in the Franklin County and Central Ohio area for heating and cooling services.
We offer same-day emergency services for cooling and heating equipment, 24 hours a day, 7 days a week, including weekends and holidays! Furthermore, we offer professional installation for those needing a new air conditioning system, heat pump, or furnace in Bexley.
We're also excited to offer Bexley residents our year-round Whole Home Protect Plans if you're looking to get the most from your air conditioning system, heating system, furnace, or any other HVAC system with preventative maintenance, which should be done every year to keep your manufacturer's warranties in good standing.