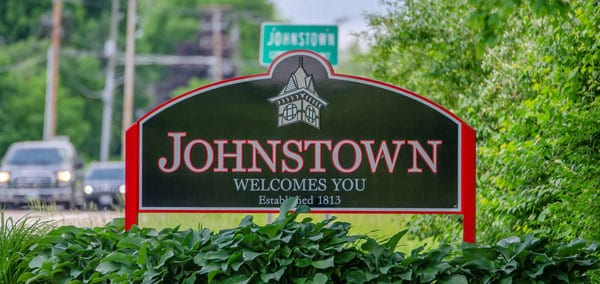 We're Proud to Serve Johnstown, OH
Looking for Heating, Cooling, or Indoor Air Quality Services in Johnstown, OH? Trust the experts at Upper Arlington Heating & Air. We specialize in the repair, maintenance, and installation of furnace, heat pumps, air conditioners, and more. We service all brands and types of HVAC equipment in Johnstown, OH. We look forward to providing you with a trusted HVAC solution. Give us a call today!
With a population of around 4,632 residents, Johnstown is a quaint, friendly village located in Licking County. Currently, the village of Johnstown is run by a seven-person village council, including the current Mayor Charles "Chip" Dutcher.
The village is the home of the historic William A. Ashbrook, a well-known American businessman, newspaper publisher, and Democratic politician from Ohio. In 1956, Ashbrook's son, John Ashbrook, was elected into the Ohio House of Representatives, taking his dad's old seat. Then, in 1960 he was elected into the U.S. House of Representatives as a Republican candidate. Later, in the 1972 presidential election, John Ashbrook ran against incumbent U.S. President Richard Nixon in some state primaries as an alternative conservative candidate.
For his military services, the Village of Johnstown is part of a four thousand-acre piece of land that President Adams gave to John Brown, a revolutionary soldier in 1800. In 1810, Brown sold the property for $2.50 per acre to Dr. Oliver Bigelow. Dr. Bigelow is the individual who laid out and incorporated the village of Johnstown, donating the alleys, streets, and the town square. 
In 1926, a farmer named James Bailey found an almost complete skeleton of a mastodon. He sold it to the Cleveland Museum of Natural History.
Upper Arlington Heating & Cooling is proud to serve homeowners in Johnstown, OH with the most trustworthy HVAC products and services at the most competitive rates in the area. We're the preferred local HVAC contractor of choice in the Franklin County and Central Ohio area for heating and cooling services.
We offer same-day emergency services for heating and cooling equipment, 24 hours a day, 7 days a week, including weekends and holidays! Furthermore, we offer expert installation for those needing a new air conditioning system, heat pump, or furnace in their Johnstown, OH home.
We're also excited to offer Johnstown residents our year-round Service Maintenance Agreements if you're looking to get the most from your A/C, heating system, furnace, or any other HVAC system with preventative maintenance, which should be done every year to keep your manufacturer's warranty valid.