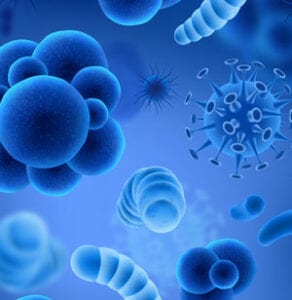 What is Indoor Air Quality?
Health officials define Indoor Air Quality as the quality of air inside a home or building, particularly as it relates to the comfort, health, and well-being of the people inside. 
By cutting down on or eliminating indoor pollutants that are airborne, you can reduce the risk of health problems significantly. The concern with a lot of indoor air pollution is that many of the health implications aren't always obvious right after exposure. Sometimes, it can take years before serious health issues are noticeable. As such, residents need to ask themselves: What kinds of hidden toxins are floating around in the air I breathe in my home?
How Important is Indoor Air Quality?
Promoting clean and healthy breathing conditions in your home is essential for ideal health and overall wellness for that inside. 
Americans spend most of their time — an estimated 90 percent of it —indoors, whether it be at home, in an office, or a restaurant, work building, factory, or warehouse. In many of these kinds of places, experts are finding smoke, aerosol, toxic gases, chemicals, and other pollutants that cause allergies, headaches, fatigue, and breathing problems, in addition to irritation of the eyes, throat, nose, and skin. The more severe indoor pollutants can cause heart disease, cancer, respiratory problems, and other grave long-term health conditions. 
Blue Tube UV Germicidal Light System Installation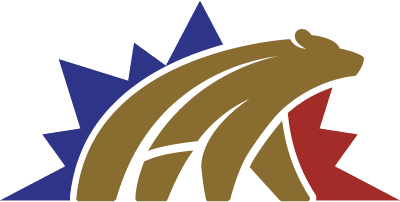 $399 Blue Tube UV Germicidal Light System + Installation
Save $100 | Regularly $499
Indoor Air Quality Services in Upper Arlington, OH
Top 4 Benefits of UV Lights
Because HVAC systems can distribute allergens, particles, viruses, debris, and even strange odors, investing in UV Lights in your system has many benefits tied to eliminating carbon-based debris and improving your system's efficiency and your health. Below are a few of those benefits:
Reduction of Illnesses and Allergies
Many types of illnesses can be spread through your HVAC system. However, the proper strength and placement of a UV light can eliminate and kill the majority of these microorganisms lurking deep inside the coils and air ducts of your heating and cooling system. You may notice not only a decrease in illnesses with these UV light but also mild allergy symptoms might improve.
Eliminate Strange Odors
Sometimes, our HVAC systems transport certain odors of tobacco, burned food, mildew, and other contaminants all around the home. Many odors are merely annoying; others can be outright hazardous to your health. Fortunately, UV lights work to eliminate these airborne volatile organic compounds allowing you to breathe better air.
Increased Airflow
UV lights cut down on contaminants in ductwork that cause systems to have to work harder to produce airflow. When you install UV lights in your HVAC system, these lights clear the collection of this stuff and improve airflow. In addition to promoting airflow, maintenance expenses also go down.
Enhanced System Efficiency
It's common for the inside of an HVAC system to get clogged up with dirt, pollutants, and other debris that lessen a system's ability to deliver air to the various rooms of a home, decreasing efficiency. Putting UV lights in your HVAC system can help keep your system clean and remove buildup in ductwork, pipes, and cooling coils. Cleaner systems have improved airflow, which increases system capacity by as much as 35 percent. This increase in efficiency means reduced energy costs and less maintenance necessary over the long term.
UV Lights vs. Microorganisms 
In the wake of the Covid-19 Pandemic, UV Lights are growing in popularity in the HVAC industry. Ultraviolet light helps to kill a variety of harmful bacteria and mold, but most UV lights have no action on some other allergens or dust. UV systems should prevent the organic build up on the surfaces of your HVAC system's coils, and in your ducts. An additional benefit of UV lights is that they improve airflow and the energy efficiency of your HVAC system, as well as eliminating the need for regular duct cleaning. UV lights for air purification are more important for people who reside in humid areas prone to mold growth or for those with severe health issues.
How Do They Work?
To understand the disease-fighting power of UV lights, you first should know what they are. On the light spectrum, ultraviolet light is the light between X-rays and Visible Infrared. That means it emits a charge that is harmless to humans but powerful enough to attack and immobilize bacteria, viruses, mold, and other airborne germs at the cellular level. When installed in the cool, dark inner coils of your HVAC system, UV lights render germ cells incapable of reproducing so they swiftly die off and leave you with cleaner, healthier air.
Common Organisms UV Lights Eradicate
Rhinoviruses (common colds)
Infectious Hepatitis
Influenza (flu)
Aspergillus flavus (common mold)
Streptococcal pharyngitis (strep throat)
Salmonella enteritidis
Staphylococcus aureus (MRSA infections)
Penicillium chrysogenum (common mold)
Mycobacterium tuberculosis
Do You Have Poor Indoor Air Quality?
You can determine the quality of air in a residence by taking a close look at the health status of the people living there and breathing the air day today. 
If you or anyone else living in the home has been experiencing the following symptoms of poor indoor air quality, we suggest placing one of the products above in your home. We can help by testing the air quality for levels of pollution in the home. We are always a quick and easy phone call away! (614) 490-7507
You may have poor air quality if you experience:
Dryness and irritation of the eyes, nose, throat, & skin
Dizziness, Nausea, Fatigue, Shortness of Breath
Watery Eyes, Frequent Sneezing

Our Installations are Quick and Easy.
At Upper Arlington Heating & Air, we make the installation process a breeze for our customers. First, we'll dispose of your old HVAC equipment in an environmentally friendly manner. Then, we'll begin installation according to which package you've chosen. We'll reconnect the ductwork, calibrate the new system controls, and perform tests on the new system to ensure everything is 100% working order. We'll be sure to clean up after ourselves and be on our way — leaving you and your family more satisfied than when we arrived!
Upper Arlington Heating & Air
Choose Upper Arlington Heating & Air for your HVAC needs in Upper Arlington, OH. We strive to make every customer interaction one to remember, and satisfaction is guaranteed each and every time. No matter the issue you're facing, we pledge to find a solution.

24/7 Emergency Availability
Weekends, late nights, and even holidays — we're available around the clock for HVAC emergencies.

Certified Technicians
Our technicians are NATE-Certified, friendly, and highly-skilled, with years of industry experience.

100% Satisfaction Guarantee
Our job's not finished until you are 100% satisfied with our services.
HVAC Financing Has Never Been Easier.
If you're looking for some financial assistance in upgrading your home's HVAC system, or if you need help covering the cost of repairs, we encourage you to consider our financing options. We also offer special online offers on our HVAC services in Upper Arlington, OH.
Our technicians arrive at your home in one of our fully stocked, state-of-the-art service vehicles, equipped with all the latest in HVAC technology. We come prepared to repair or replace anything that could possibly surface, including pilot lights, ignitors, fuses, breakers, heat exchangers, burners, heat strips, switches, blowers, valves, air filters, control boards, and much more.