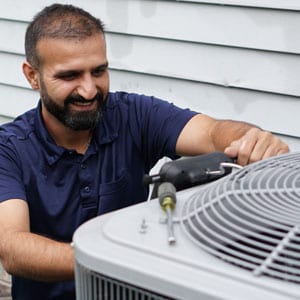 Heat Pump Repair Services in Upper Arlington, OH
Heat pumps are popular centralized, forced-air systems that work as both a heater and an A/C. Heat pumps have significant benefits for homeowners looking for a different form of climate control that is efficient. In general, heat pumps are great for older homes, homes without ductwork, and more. However, these units, just like others, breakdown from time to time and need to be repaired.
Are you experiencing problems with your Heat Pump at home? Upper Arlington Heating & Air is always available to help — we're always a phone call away. We offer emergency heating repairs. Our expert technicians are prompt and friendly. No matter the issue you're facing, we pledge to find a solution for you. 
An air-source heat pump uses advanced technology and the refrigeration cycle to heat and cool your home. This allows a heat pump to provide year-round indoor comfort – no matter what the season is. Heat pumps are trending upwards in residential areas. 
A typical air-source heat pump system is a split or two-part system that uses electricity as its power source. The system contains an outdoor unit that looks similar to an air conditioner and an indoor air handler. The heat pump works in conjunction with the air handler to distribute the warm or cool air to interior spaces. In addition to the electrical components and a fan, a heat pump system includes many parts.
How Does a Heat Pump Heat My Home?
A heat pump can switch from air condition mode to heat mode by reversing the refrigeration cycle, making the outside coil function as the evaporator and the indoor coil as the condenser. The refrigerant flows through a closed system of lines between the outdoor and the indoor unit. Air from the inside of your house is pulled into ductwork by a motorized fan. The refrigerant is pumped from the interior coil to the exterior coil, where it absorbs the heat from the air. This warmed air is then pushed through connecting ducts to air vents throughout the home, increasing the interior temperature. The refrigeration cycle continues again, providing a consistent method to keep you warm.
Schedule a Diagnostic HVAC Service Call Today!
Not sure what's wrong with your heating system? Don't get stuck in the cold. Let our skilled technicians perform a Service Call. We'll run tests and determine what's going on with your system.
3 Common Heat Pump Problems
There are a number of reasons you might need heat pump repair. However, some symptoms are easier to spot than others. Here are a few of the most common:
Freezing Up
Heat pumps utilize an outdoor coil to release heat. Because of this, it's not uncommon for a layer of frost to develop on the outdoor unit during the winter. Heat pumps are supposed to be defrosting on their own – we suggest giving us a call right away if it starts doing this. Frost puts a lot of excess strain on heat pump systems and it can eventually make the system break down.
Leaking Refrigerant
Heat pump refrigerant leakage makes the system unable to absorb and transfer the heat it needs to transfer. This can damage the compressor. Our highly skilled local heat pump repair technicians can seal refrigerant leaks in your line and recharge it in order to restore your system and avert further problems from developing. 
Electrical Problems
Heat pumps utilize electricity to power its fan motor and compressors. Because of this, electrical malfunctions are often a common cause of heat pump problems. Faulty electrical parts should be replaced by a professional only for obvious safety reasons.
Should I Repair or Replace Heat Pump?
It's a common question we get from homeowners, new and old: "Should I repair or replace my heat pump?" There are many factors to consider when making this decision. Here are a few reasons to lean toward repairing your heat pump over replacing it.
Age of Unit – The average age of a heat pump is 10-15 years. If your unit is under 10 years of age, we recommend repairing it.
History of Repairs – If your heat pump has never needed a repair until now and is fairly young, it's best to simply repair it.
Unit is in Good Shape – If your heat pump is showing symptoms of an issue (i.e. weird noises, odors, etc.) we recommend scheduling a service call to determine whether it's fixable, or time for a replacement. If we determine your heat pump simply needs to be repaired, we won't even try to sell you on a new system!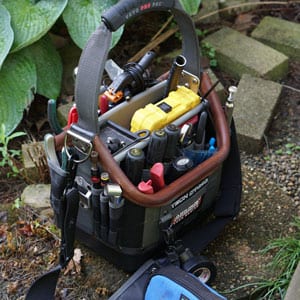 Are You Experiencing a Heating Emergency?
Imagine this: It's a freezing winter evening. You've just realized your heating system is down. You want to call a professional for repair, but it's a late weekend after business hours. At Upper Arlington Heating & Air, we make cases like these our priority. We'll quickly find a solution for you and get you back to comfort. We advise you to call us right away if you're experiencing an HVAC emergency, no matter the time of day! (614) 490-7507
Check these few things before giving us a call:
Check to make sure unit has power.
verify your air filter isn't clogged.
check thermostat batteries.
Check for Tripped Circuits or Blown Fuses.
No matter the type
Our top-notch team of technicians at Upper Arlington Heating & Air can work on all types of heating equipment, as well as any parts connected or used in conjunction with any HVAC system. This includes electric furnaces and heaters, gas furnaces, heat pumps, air handlers, ductless mini-split, and zoned systems, and all other types of heating system products.
No Matter the brand
We service all brands of heating equipment and HVAC systems, including leading brands like Carrier, Coleman, Trane, Amana, Frigidaire, Comfortmaker, Bryant, Goodman, Maytag, Lennox, Rheem, Tempstar, and more. No matter what brand of heating system you have in your home, regardless of how old or rare it is, we are the right team to call for help.
Upper Arlington Heating & Air
Choose Upper Arlington Heating & Air for your HVAC needs in Upper Arlington, OH. We strive to make every customer interaction one to remember, and satisfaction is guaranteed each and every time. No matter the issue you're facing, we pledge to find a solution.

24/7 Emergency Availability
Weekends, late nights, and even holidays — we're available around the clock for HVAC emergencies.

Certified Technicians
Our technicians are NATE-Certified, friendly, and highly-skilled, with years of industry experience.

100% Satisfaction Guarantee
Our job's not finished until you are 100% satisfied with our services.
HVAC Financing Has Never Been Easier.
If you're looking for some financial assistance in upgrading your home's HVAC system, or if you need help covering the cost of repairs, we encourage you to consider our financing options. We also offer special online offers on our HVAC services in Upper Arlington, OH.
Our technicians arrive at your home in one of our fully stocked, state-of-the-art service vehicles, equipped with all the latest in HVAC technology. We come prepared to repair or replace anything that could possibly surface, including pilot lights, ignitors, fuses, breakers, heat exchangers, burners, heat strips, switches, blowers, valves, air filters, control boards, and much more.